107km out of 2271km so far
The last few nights by the coast have been very humid, as the wind brings the mist from the ocean. Me, Charlie and Erik had breakfast, dried out tents, packed up and headed south for a long day of cycling.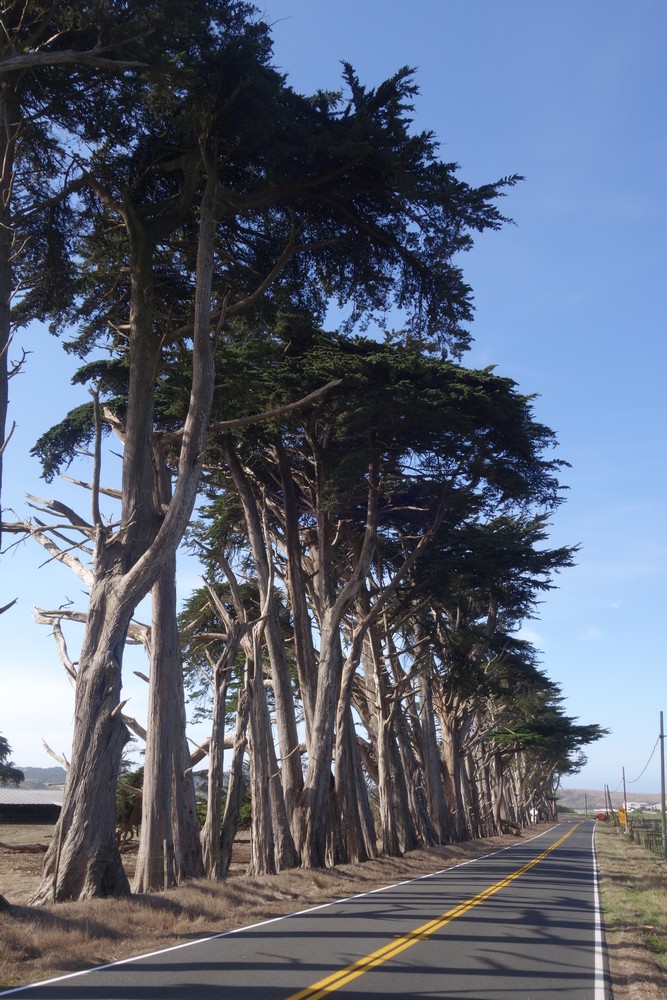 The route today was hugging the rough and hilly terrain of the coast. We went through dozens of hills all day long, some small ones, some big ones and some very exhausting. On every turn there was a hill to go up or down. At times the descent was through a windy road right next to a cliff overlooking the infinity of the ocean. I am so glad there is barely any traffic on Highway 1, letting us enjoy the magnificent view. It's fascinating to look at a far away spot along the coast and know that soon enough I will be cycling there. Despite there are more residencies, this place still feels very remote and rugged, with barely any services and shops on the way. I don't think I ever got signal on my phone all day long.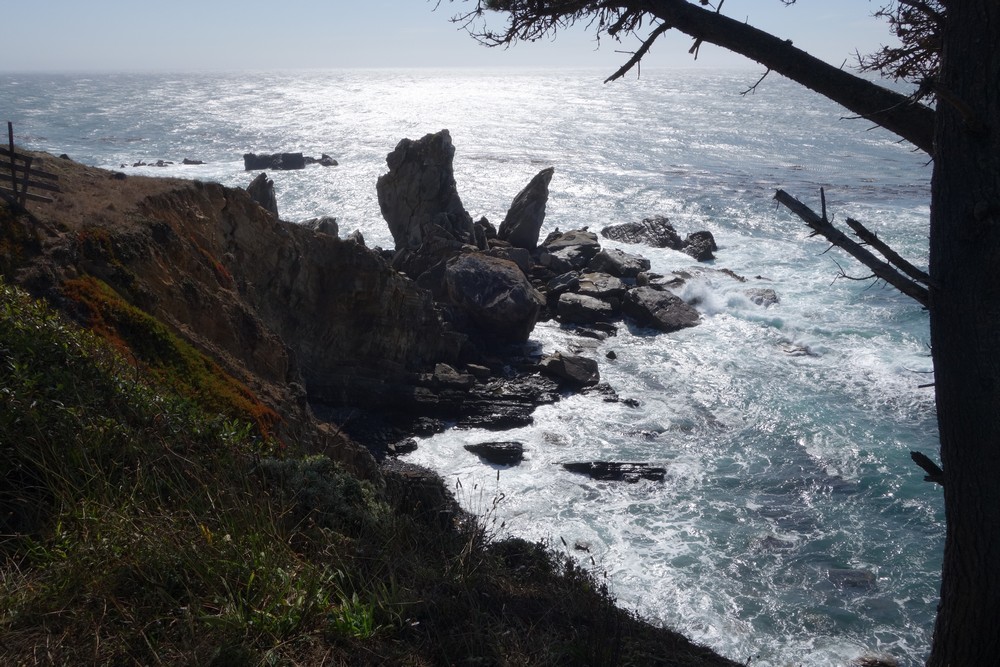 I noticed the vegetation changed a lot today. From the big rainforest trees, the land is now mostly covered by grass and shrubs. Every now and then, there is a patch of forest, with trees that belong to warmer climate. It's nice to see these changes in the environment when traveling to the south.
Birds are always present as well. From exotic blue birds, flocks of small ones, migrating ducks, hawks and even vultures looking for a dead preys. All the big ones take advantage of the hot air currents by the coastal hills. They hover and fly above our bikes effortlessly.
After a long day we arrived at Jenner, the town next to the state park, as the sun was setting. We asked several people about where and how far south the state parks is, but each gave us a different answer. We were running out of day lights and it started getting cold. Luckily we were convinced to cycle for another 2miles and we found the campground, rather than stealth camp behind the rocks that another cars had suggested. Right by our tents, there were two families with babies and small kids, touring on bikes as well. Even if they are not covering such a long distances, it's definitely a great effort.