113km of 500km so far
Time to move on again. I woke up early, packed my things and I was gone before 9 as Karen was leaving for work. I went straight to downtown to catch a ferry to Bremerton. For the past couple of days I was debating whether to go all around Olympic park or not. In the end I decided against it, as I was worried a bit about my remaining days and whether I will manage to make it on my final destination on time. I had visited the park in the past anyway, so it wasn't a big loss. On the ferry, I met and chatted for a bit with another three cyclists. Two of them started touring in Alaska and they are slowly making their way south as well.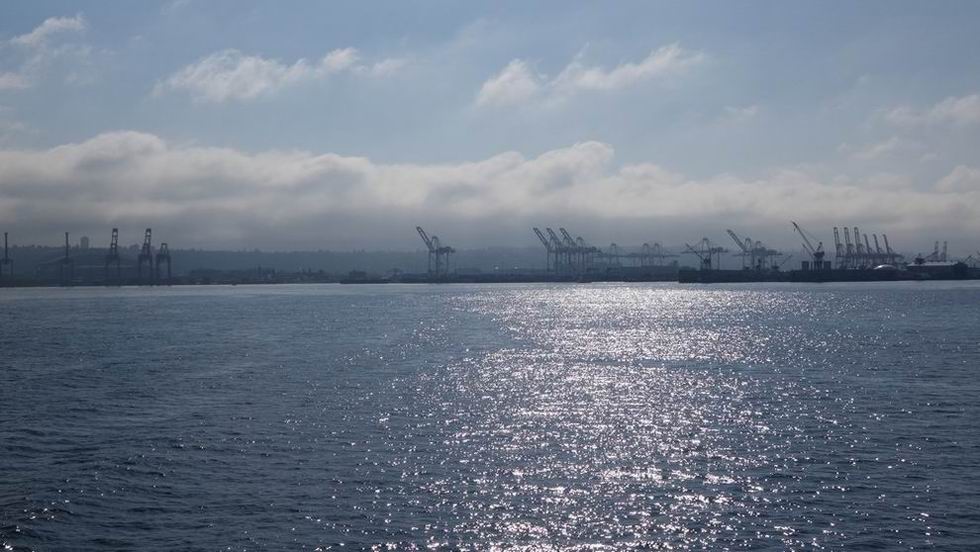 I got to Bremerton just before noon. It's a naval base and just next to the ferries, there are 3 aircraft carriers hanging out.
I started pedaling south and on the way I stopped for a few supplies for lunch. The beginning of the day is always a little slow with all these stops, but they are kind of essential to make the rest of the day go by. I was happy I found a nice spot for my lunch in Allyn, right by the water.
I couldn't resist having a quick nap under the tree, something I really needed, as last night I went to bed late talking with the guys. I woke up and 2 elder couples were having their lunches right next to me. I pretended I wasn't surprised and I started the usual conversation with them, about where I am going and where I am from. Today was rather hot, with the temperature going up to 28c, which was a big contrast to the rainy days I had experienced last week.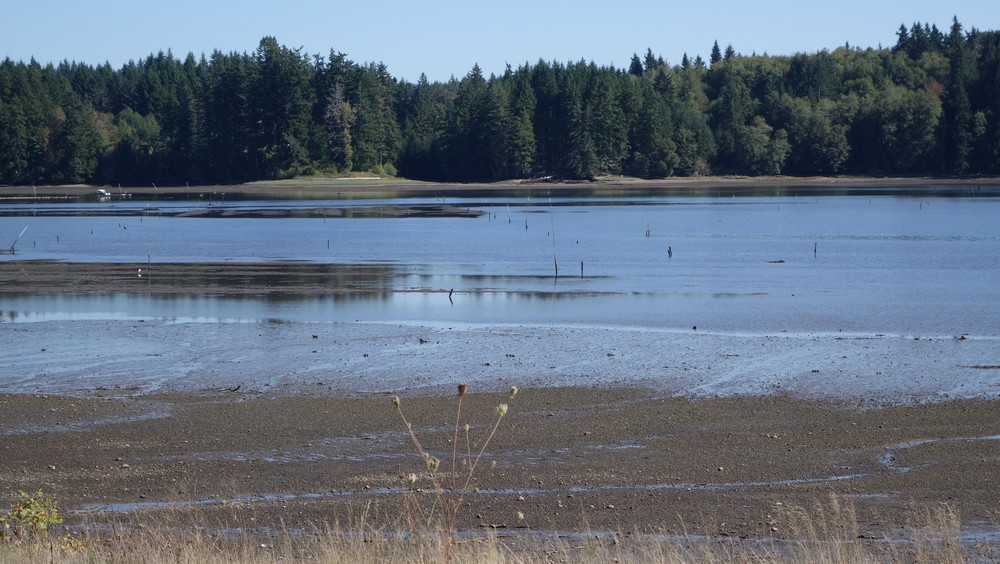 At around 4pm I had another quick stop for ice-cream in a gas station of Shelton to help my brain cool down a bit. I was planning to get all the way to Aberdeen, but then I realized there was a campground a bit closer, so by 6pm and after 110km I decided to call it a day. The campground was actually an RV park. Even if I hate those things, it ended up being a good deal. With $16, I got a spot on the grass under a tree, wifi and access to electricity to charge my electronics. Though the last one is by the washrooms, so here I am like a toilet guard surfing the internet. On a good note, the manager gave me a bunch of home made cookies as a welcome gift. I used them as a celebration treat for my first week on the trip and covering the first 500km of the trip!!!