54km – 3125 in total
I woke up at 7 and started getting ready. The other guys were ahead of me and went off, as they wanted to make it past Santa Barbara. As I was about to leave as well, the park ranger came in to check whether I had paid. He was a good man and he had let the whole group of 4 yesterday to stay at one spot for $5 all together. I said I staied with the same group and he didn't take any more money. We started chatting and an hour later we were still talking and debating about politics. Even though we have completely different beliefs, it was interesting to hear Dave talking about the American Dream and his stance against the rest of the world.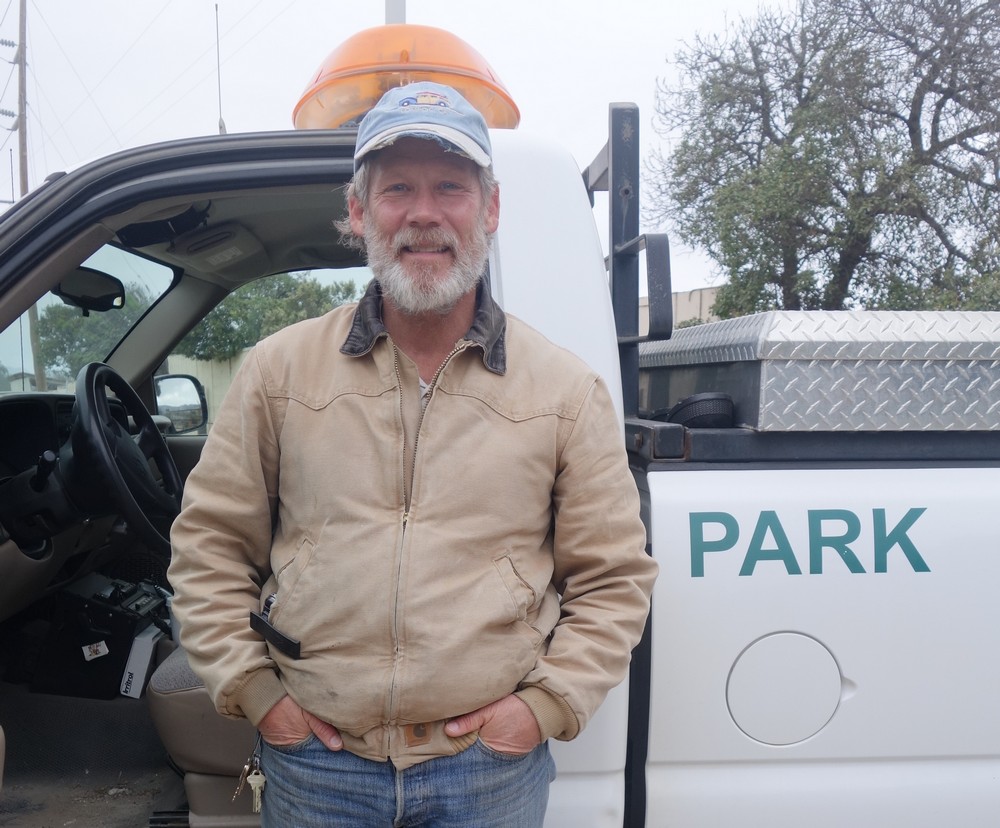 I left the campground at around 10:30am and skipped the library that I was thinking of visiting for some internet access. Ahead of me I had a pleasant ride through the valley. Dry land, but also many trees and creeks on the way. My map indicated that there is a climb ahead of me. In fact the very last big hill of my trip. It was more gradual and easier than I thought, so I got at the top and smiled when I saw a road sign for the 7% grade of the coming downhill. I screamed and went down the hill at my highest gear, in an attempt to go as fast as possible for a last time.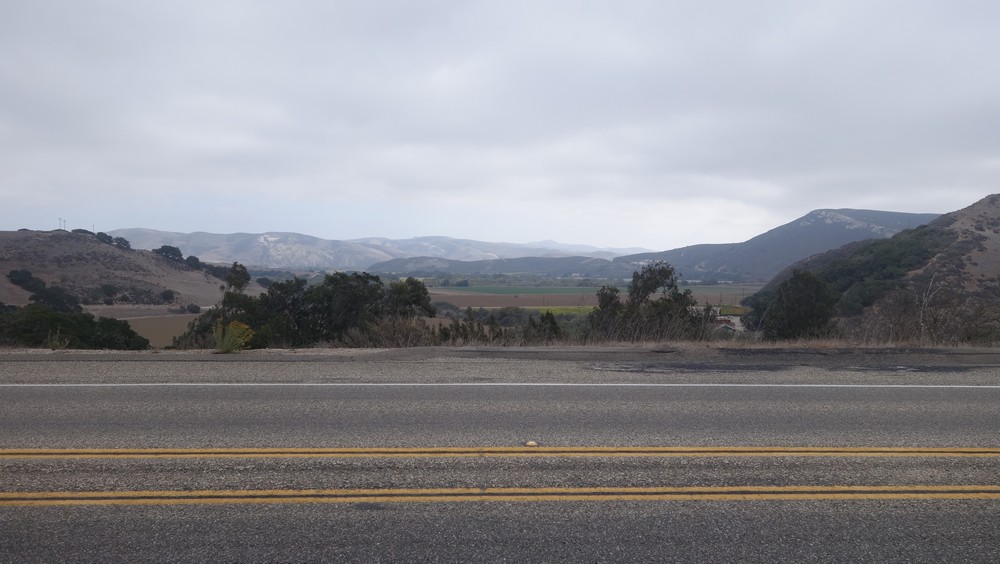 Along with the end of the descent, there was the end of highway 1 as well, as it merges with 101. Over two long sections in north and south California, highway 1 has offered some of the highlights for this trip. Highly recommended for travels of any short and I hope I will find my self on it again.
Right after the merge of the two highways, I met with the ocean again and since Caviota State Park is there, I thought I would stop for an hour to have a look and eat lunch. The sun was out and it was nice by the water. Definitely a much better lunch spot than yesterday's. Sandy beach, a pier and a rail track bridge behind me. A strange contrast was the three massive oil rig platforms far in the ocean.

There was a closed campground at Caviota and the park volunteer lady said it would be fine for me to stay there. But I had heard for another two spots a little further south. The lady was trying to convince me to go to El.Capitan, but I was more keen on the one before. I cycled for another hour and got to Refugio State Beach.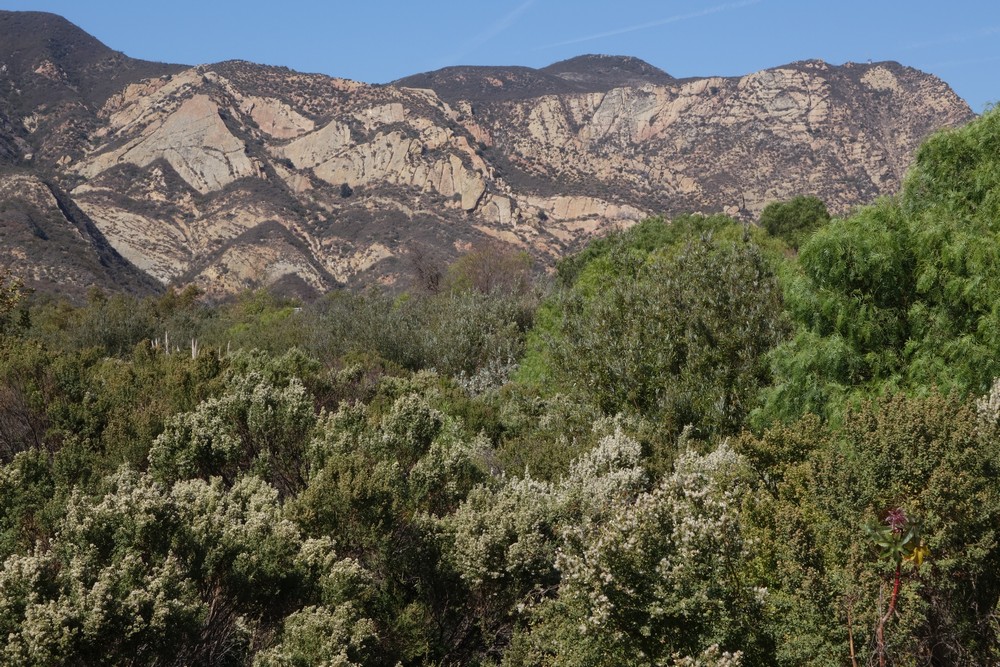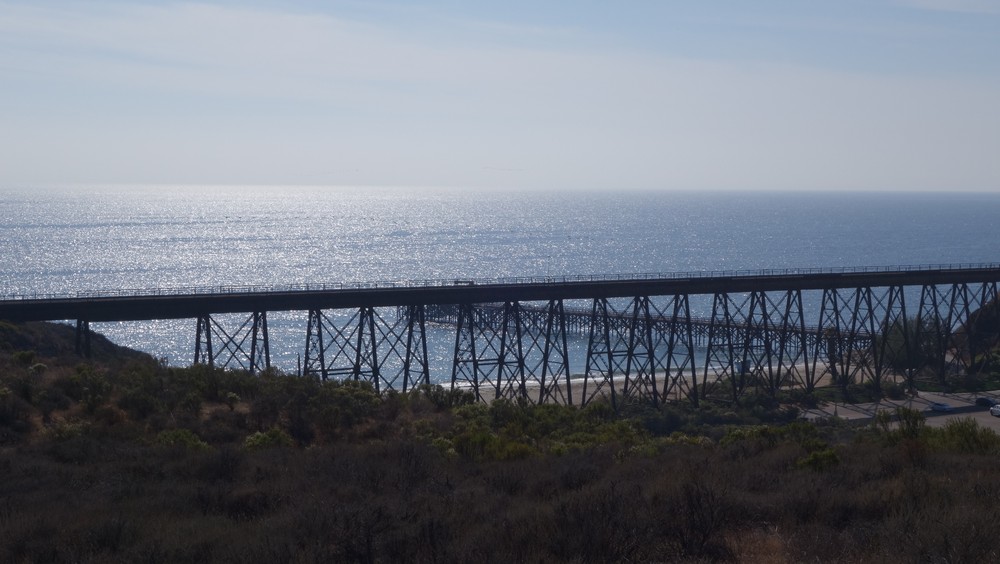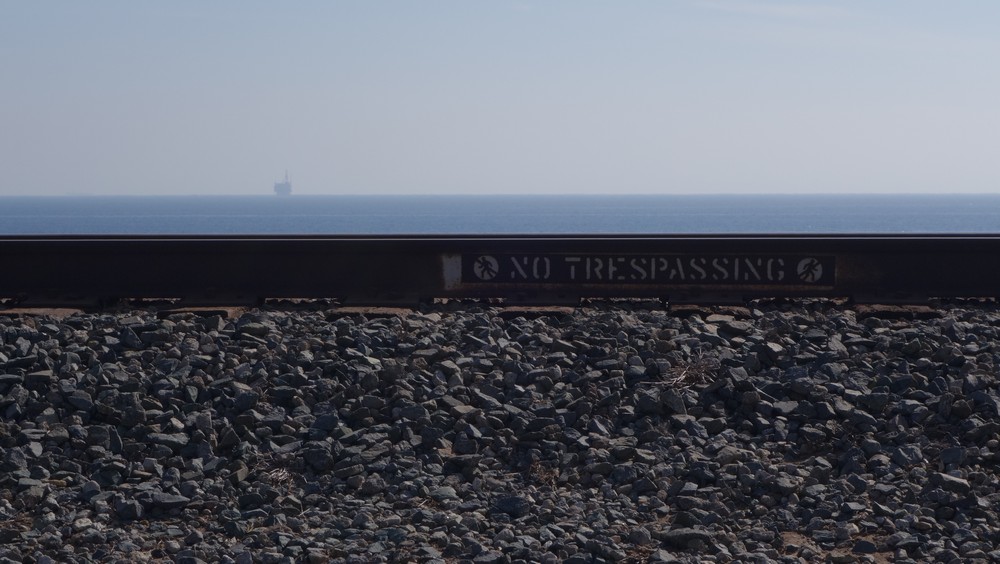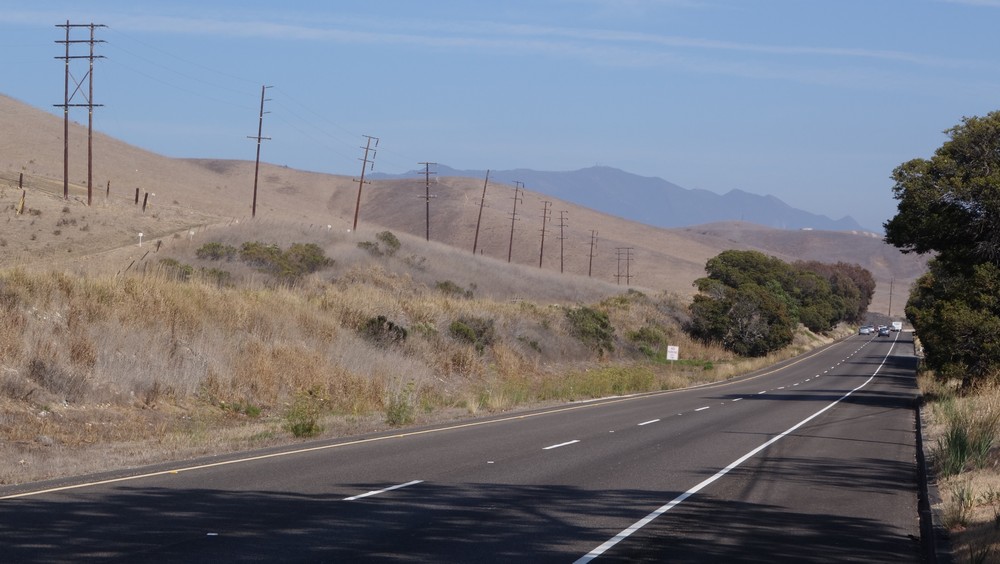 The tariff on this one is $10, but it is definitely worth it. The bikers-hikers area is under palm trees right by the beach. Only sand and a picnic table separate my tent and the ocean. Rigel, Arin, Bryan and Maggie were here as well. They stopped just for lunch, but they didn't manage to leave the beach. The sun was warm and I finally went for a swim in the ocean. The campground was full of children, playing and screaming until night time. Some where trying to walk on a slack-line. I managed three steps.