12km out of 967km so far
Once again I woke up on the comfortable couch and decided to spend one last day in Portland with my friends. I felt a little guilty for doing so, especially as the weather was so nice out and I knew heavy rain will be coming in the next couple of days. But then I don't know how soon again I will see Greg and Lindsy so I thought it was a good reason to stay. Plus I won't be having any long breaks again up until San Fransisco which is definitely a few weeks away.
We had breakfast at home and together with their friend Veronika, we went altogether to a local supermarket. I think I bought way too many food supplies, as they barely fit in my panniers, but the prices were so good, that I guess it's worth pulling all that weight over the hills. By then we were hungry enough for a stop to the nearby food-kart. Out of all these amazing options I went for an umber 'Kalamata mama' burger, stuffed with feta and olives, which can make even the most demanding stomach happy.
After the quick lunch break under the hot sun, we headed to the nearby Mt Tabor for a walk and see the view of the city.
Being on an outdoorsy mode, we decided to go drop off the shopping at home, pick up Lola the dog and head to the hill at the opposite side of the river. Arlington Heights apart from the local zoo and many high class residencies, hosts the International Rose Test Gardens, with hundreds of variaties from around the world, as well as several experimental mixes. I never thought that there are so many different types of roses with such divert sents. We spend a good hour there wondering around, smelling each on of them and playing with the dog.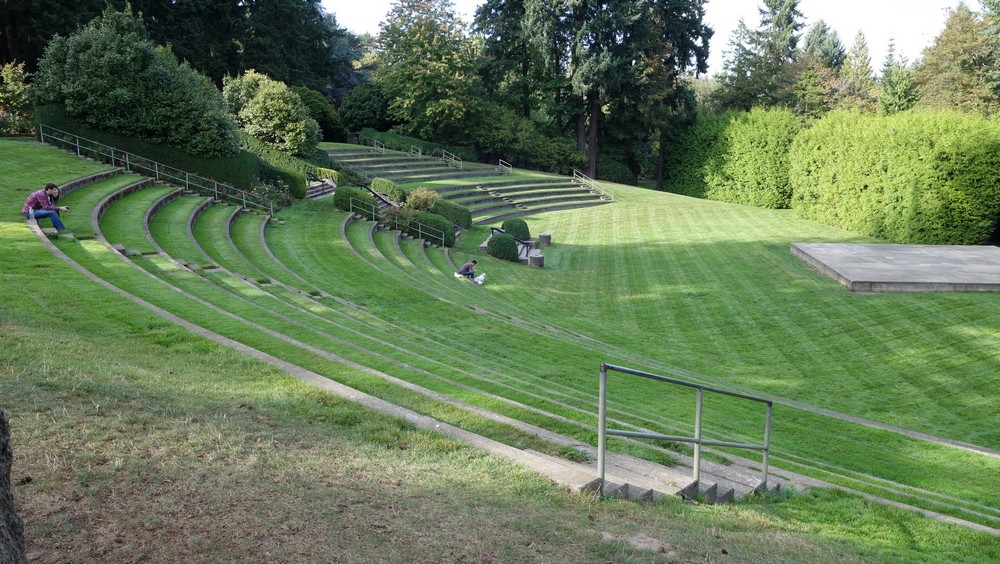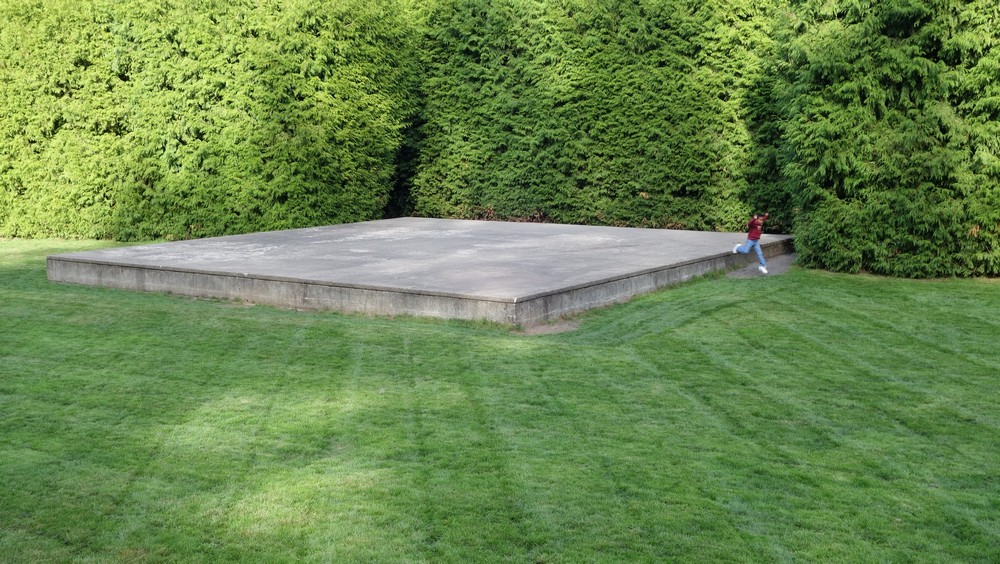 After these two fairly touristic activities, we continued the day with the real attractions of Portland, a stroll to various happy hour bars and breweries. We still had Lola with us, so we chose to begin with one that had an amazing patio that allowed pets. Both interior and patio were overloaded with vintage articles from all around the world, but the outdoors space had some cosy spots to hang out.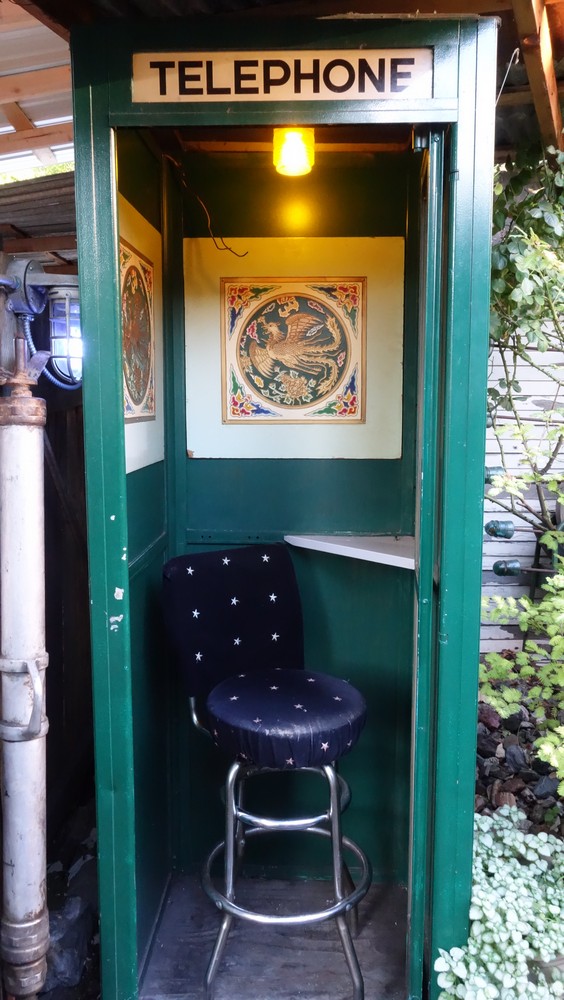 Next stop was another patio, at a different style and a phenomenal happy hour menu with $2 cocktails! I mean these deals should be illegal, turning innocent cyclists into alcohollics!
The day finished with another visit to the nearby food-kart on the way back home. I had a souvlaki type chicken pitta wrap with a touch of avocado in it. We had a couple of beers there and headed back home for an early night, so I can start my next day as early as possible.