57km out of 2465km so far
After a few good days of comfort at Kirty's and Robb's, I packed my stuff this morning, said goodbyes and left San Fransisco to meet the ocean again. I set my next destination to the closest state park of Half Moon Bay, just 50km outside San Fransisco. I knew it would take longer to get ready in the morning and find my way out of the big city. Rather than taking the suggested bike route all around San Fransisco's coast, I went through the city and several of its hills. I wanted to see a few more neibourhoods on my way out, next to the Golden Gates Park. By the time I got there it was already lunch time, so I had a couple of pizza slices at Arizmendi, a cooperative bakery that has a unique vegetarian pizza each day.
Ocean Beach is right at the west borders of the city. Many people were enjoying their Sunday, surfing, cycling and running. Very privileged to live right next to such a place. Somehow though the coast on this county doesn't feel the same with northern California. The scenery still impressive, but it's way more populated and all the beaches are crowded with people.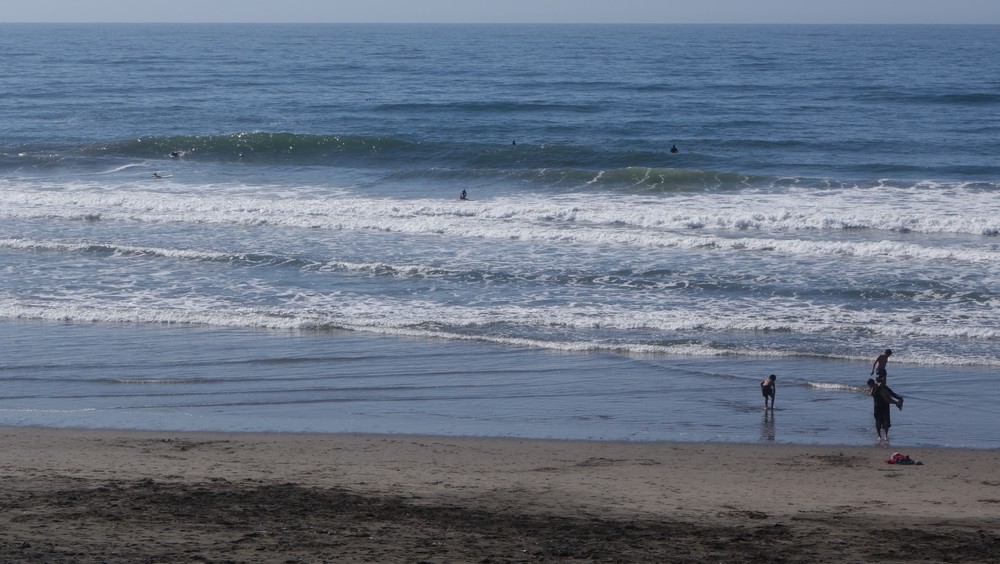 I went through the suburban Saly City, which merges with Pacifica. I bought some fresh vegetable for dinner and continued south via a tunnel to Montara and El Granada. The route was very hilly, especially during its first part and it took me at least an hour to get into a good tempo.
At Half moon bay I joined a bike path running right next to the beach, which eventually guided me to the campsite of the State Park. It seems like in southern California there is different policies for hiker-biker. The tariff is $7 and apparently you can't stay for more than a night. Some other cyclists mentioned that it has to do with the illegal immigrants who try to use the campsite facilities on their way into the US. One even mentioned that the state campsites are run by the police. Curious to find out more about that. One way or another, the spot was nice though. It is right next to the beach and I got early enough to enjoy the sunset there.