79km – 3071 in total
I woke up with a dead arm, as there was a rather unconfortable rock under my tent. Part of the problem of setting up the tent in dark. Despite that I was excited for the day ahead of me. After all these short days of cycling, I was looking forward to cover a longer distance and move my legs for a bit. I had breakfast, said goodbye to the guys and thanked them for letting me crash at their spot. Before leaving the campground I went to have a look at the beach next to my tent, which was full of life. Cranes, ducks and all kind of birds were looking for food at the water.
I caught up with highway 1 again heading inland. Right next to Pismo Beach is Oceano, which should be renamed to Mobilocity. I don't think I saw any permanent buildings, but just one RV park after the other, along with several dealers and mechanics for those.
Guadalupe was the next little town I went through, with a much better character and nice looking buildings of Latin origin. After that I moved on through many farmlands. Today's menu among many vegetables, had strawberries, so many strawberries that I could smell them in the air.
The ride so far was mostly flat with a gentle tail hind. Lompoc though is in a valley at the other side of a substantial hill. It was a little past midday and I started climbing. I got at the top about an hour later and I stopped to eat various bit I had with me. The lunch spot wasn't that great. It had a bit of view, but no picnic tables and loads of rubbish. I was hungry so it was ok.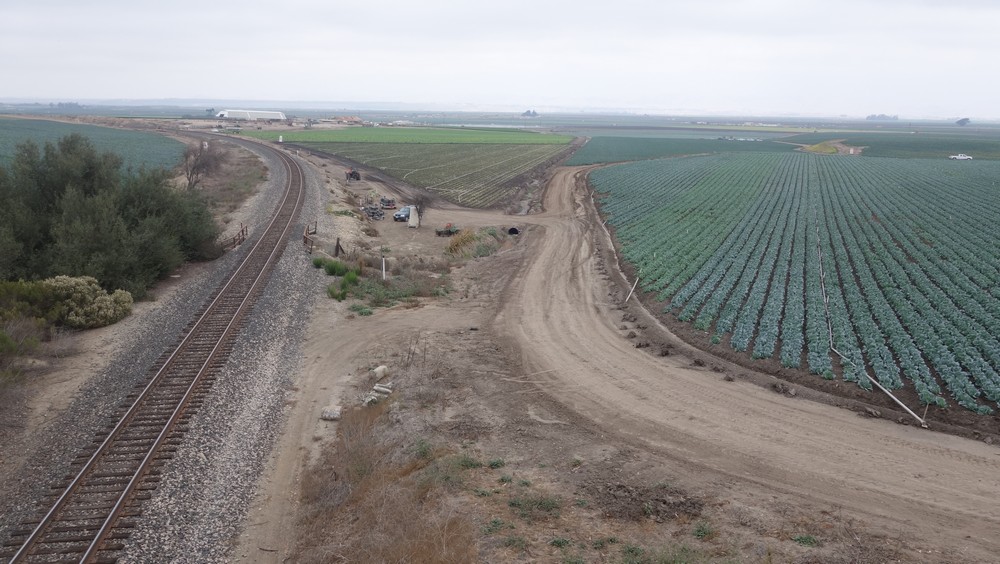 I continued with a pleasant descent and I was in town in no time. I needed supplies for the night and the day after. I stopped at a supermarket and I think I spent almost an hour in there getting lost in all these food options. I got to the city campground by the river park, which had a bit of a ghetto vibe. I met 2 couples of cyclists that I have met a few times before. Rigel with Arin and Bryan with Maggie started from Vancouver as well, but they are heading all the way to Patagonia at the tip of South America. They have another year or two ahead of them.