68km – 3350 in total
I think I slept for more than 10 hours, as the night was very quiet and warm. I got up and packed my tent for the last time. I ate a big portion of oatmeal and anything else I had left for food. My bags, empty from any food, were the lightest they've ever been. I got ready and said goodbye to nature. I was excited to get to my final destination, but a little sad to end this trip.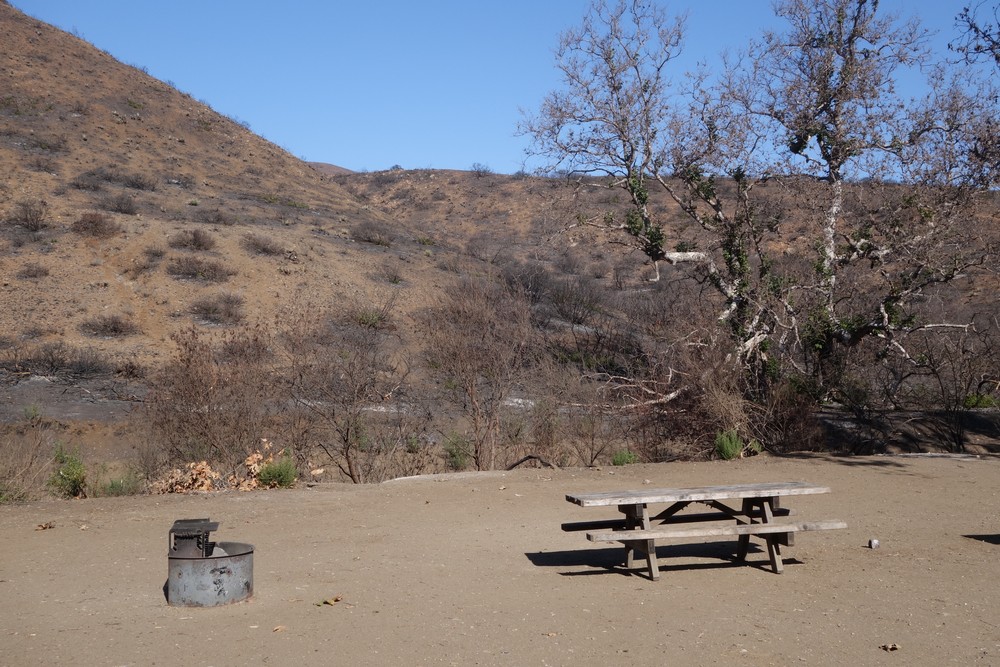 For the first few kilometers, highway 1 continued to go through bare landscapes and the rugged coastline. Within the next half an hour thought I entered the town boundary of Malibu, where more and more houses and villas started entering in to the picture. Long sandy beaches, most of them accessible only for the privileged who own a property right in front of it.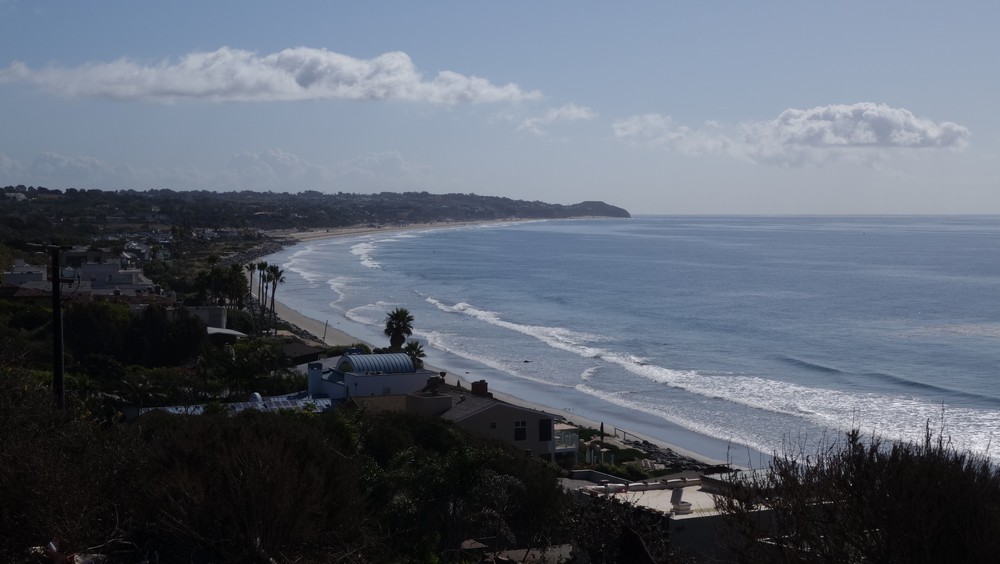 At the long public beach I stopped for a snack. I knew I wasn't that far from LA, so I took my time. Endless sand, flattened and ready for people to play on it, in one of the numerous beach volley courts.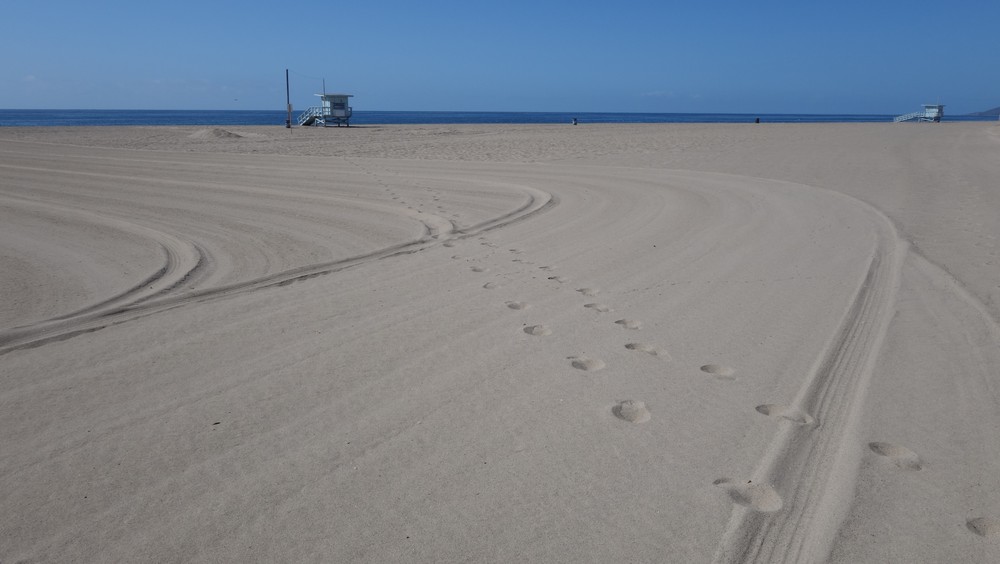 I moved on and right after Malibu point, I stopped again to eat a miserable sandwich I bought for lunch from the only store I found on the way. In the distant horizon I could just about see the big city. A moment of realization that the end is near.
Further down the road I stopped again at the Malibu Lagoon State Beach. A very nice and well maintained natural reserve for birds of all kinds. I got myself an ice-cream and spent some more time looking at the city in the distance, trying to grasp where I was two months ago, where I am now and all the places and experiences I went through on the way.
"Ok, time to finish this" I said to myself and off I went for the very last few kilometers. I didn't really notice when Malibu turned into Santa Monica. I stopped to take a photo and a cyclist from the opposite lane saw me and came to talk to me. Somehow he knew what I was up to. Maybe the look in my face gave away that I was finishing there. He had done a similar ride a few years ago and said how beautiful Santa Monica looked from this spot that day he was getting back home.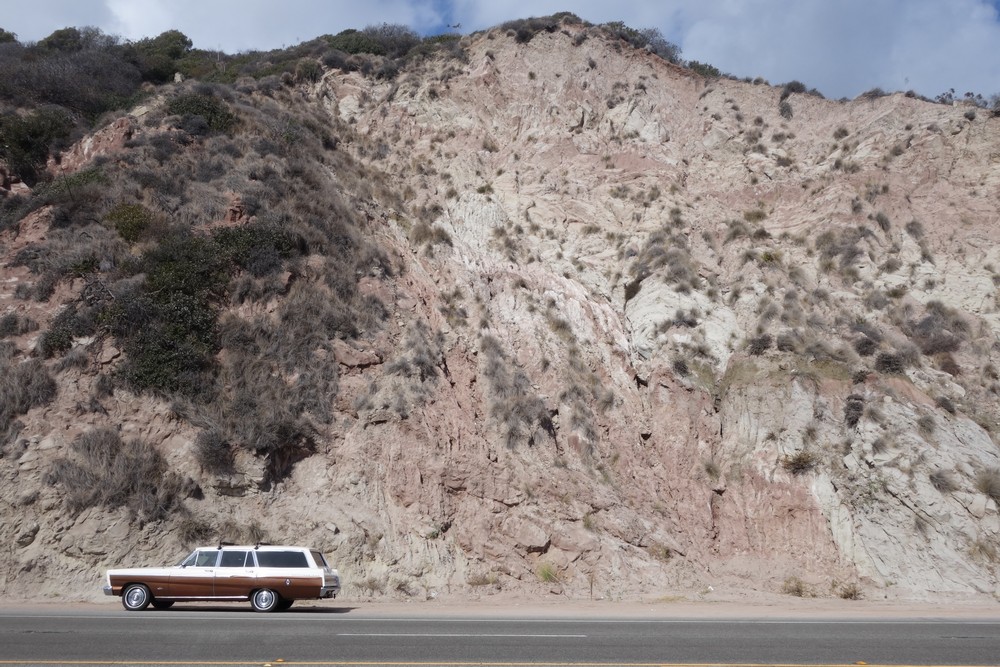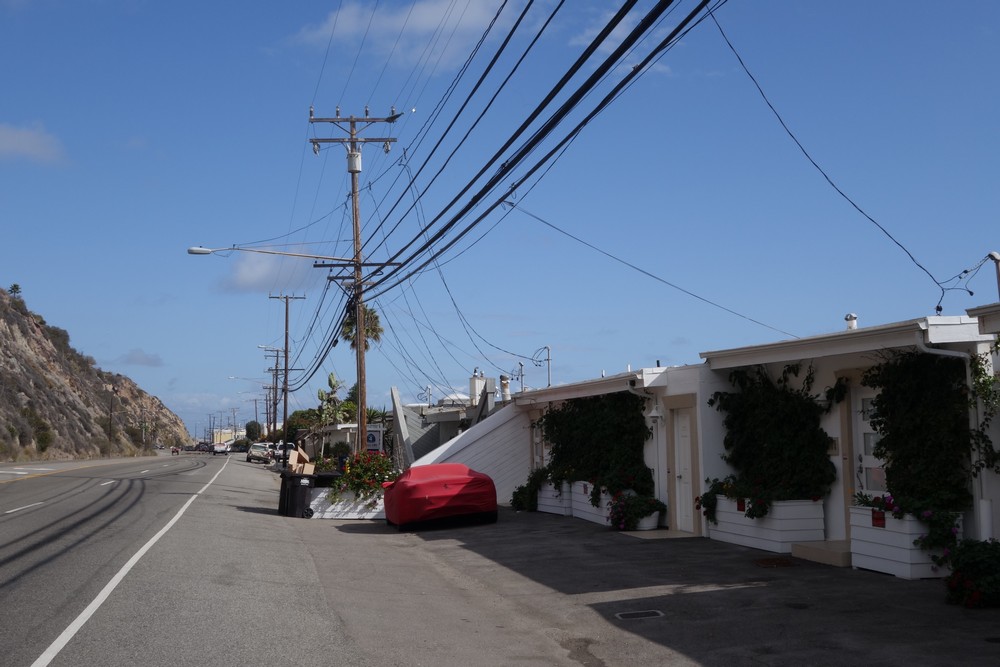 I exited the highway and joined the long and famous boardwalk and bike path that runs all across the beach of Santa Monica and Venice. Long sandy beach, clean and perfectly flat with volley courts and lifeguard huts all along its length. The cliffs were on my left with privileged houses on top of them and a row of houses right on the sand.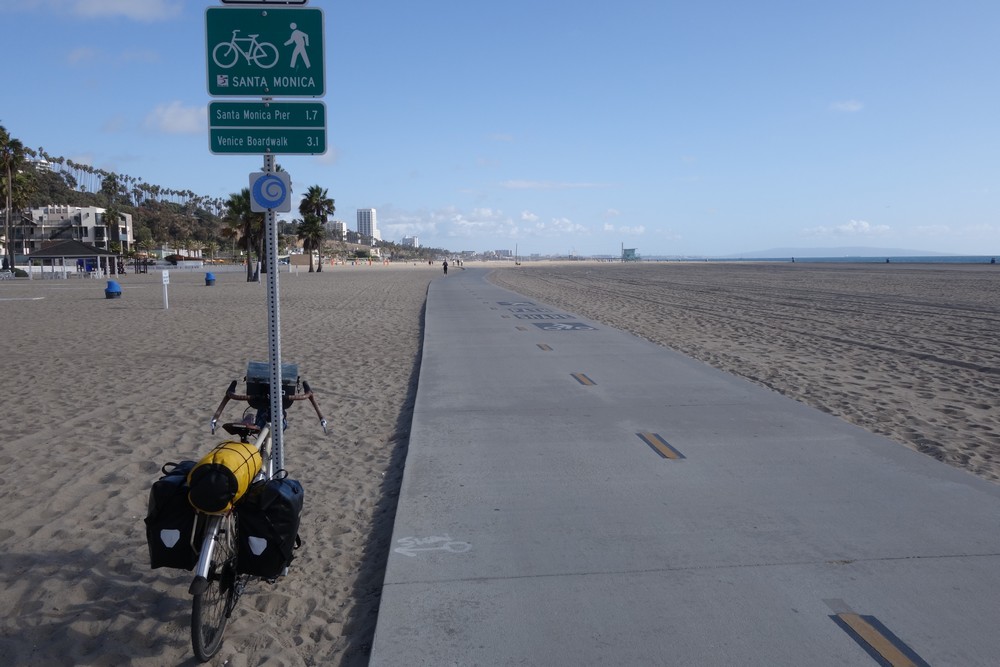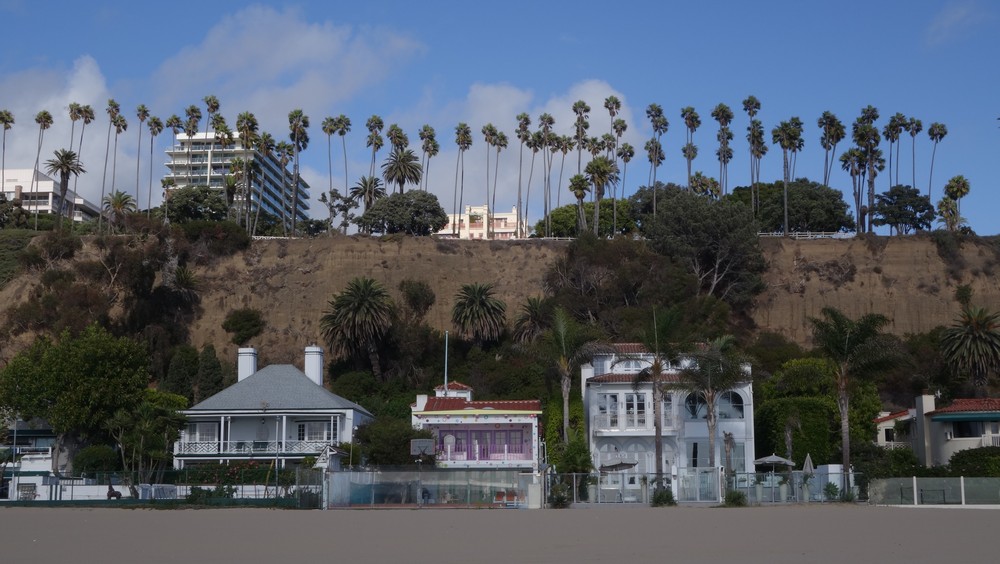 I am so glad that my end destination is conveniently placed at the west boundary of Los Angeles and I didn't have to cycle through this monstrous metropolis. I got to Santa Monica's pier, took a couple of photos and headed in town to look for my finish line. MPC, the company I used to work for in London and Vancouver, has offices in Santa Monica. Some old colleagues now work there and they were willing to host me for a few days. Even though I no longer work there, it was nice to start and finish my trip in these offices. I rang Ross, he came down to let me in and took me to the office. All of a sudden, I was once again within the familiar dark environment of a studio, full of computer screens, comfortable couches for the clients and energized people running around in fast pace. I was still in my slow beach mode, wearing the now well faded and dirty cycling clothes and well tanned. Not a very professional look, but I didn't care. I opened the corporate fridge and helped myself with a cold beer.
This cycling trip is now over. I will be spending about a week in Los Angeles, until my flight back to Greece. I would like to thank everyone who helped me on this trip in any way. From the friends who offered me a place to sleep, to the strangers who gave me food to eat and water to drink. I particularly thank everyone who supported my cause by donating to the Doctors of the World through this cycling effort. I would also like to thank all you for reading my diary, keeping me company through messages and giving me courage during the last two months. Finally, I thank the thousands of drivers who gave me enough space on the road and made this ride a safe and enjoyable journey.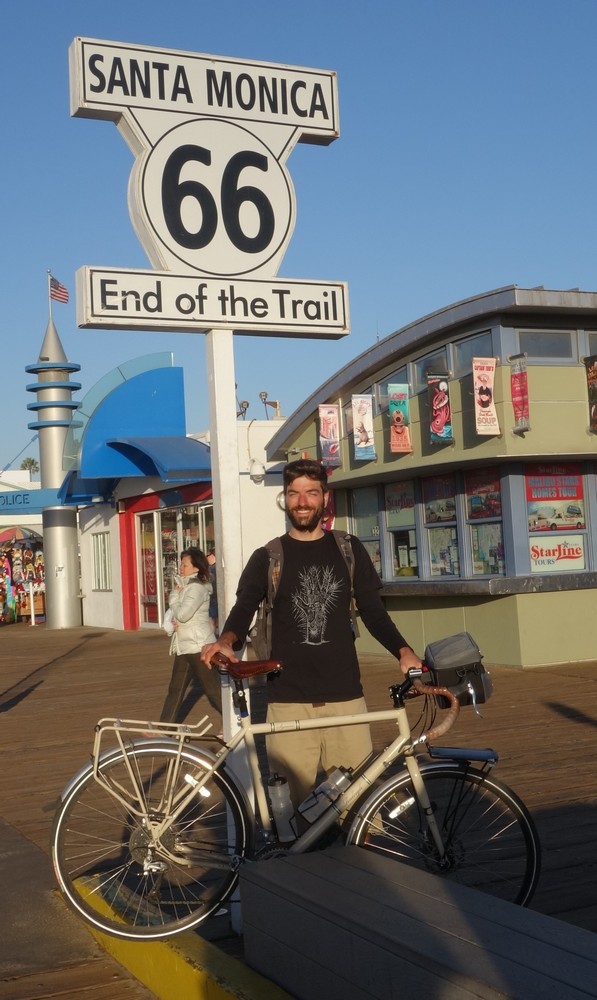 Georgios – Fall 2013