86km – 3283 in total
I woke up by the passing train, alomst like an alarm telling me that I have to start my day early. John as promised offered me some of his sweat bread for breakfast and I gave them a couple of bananas. They left for the highway to catch a ride for a near by town.
Since Santa Barbara I've run out of maps and I only have a general large one that covers the whole coast. So I've been relying on my tiny compass, brochures from information offices and guidance from locals to find my way south. Today's route wasn't that hard, but there were a couple of trial and error turns. Initially the route run in parallel to 101, but later I had to go on it for a few kilometers. A local cyclist offered to ride with me on it, until the exit I needed to take.
By noon and after some riding by farmlands, I was in Ventura. It was still early and I decided to head to downtown. The tourist office offered to hold my bike for a couple of hours and I went around the town on foot. I visited the Mission of San Buena Ventura and a couple of vintage stores. The town had a nice atmosphere almost from another era.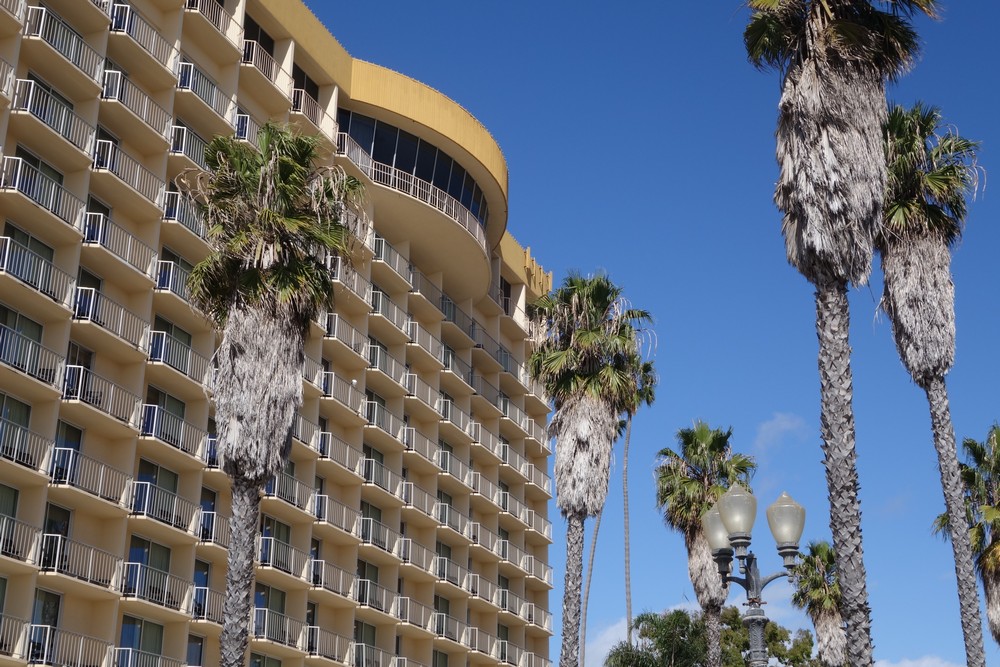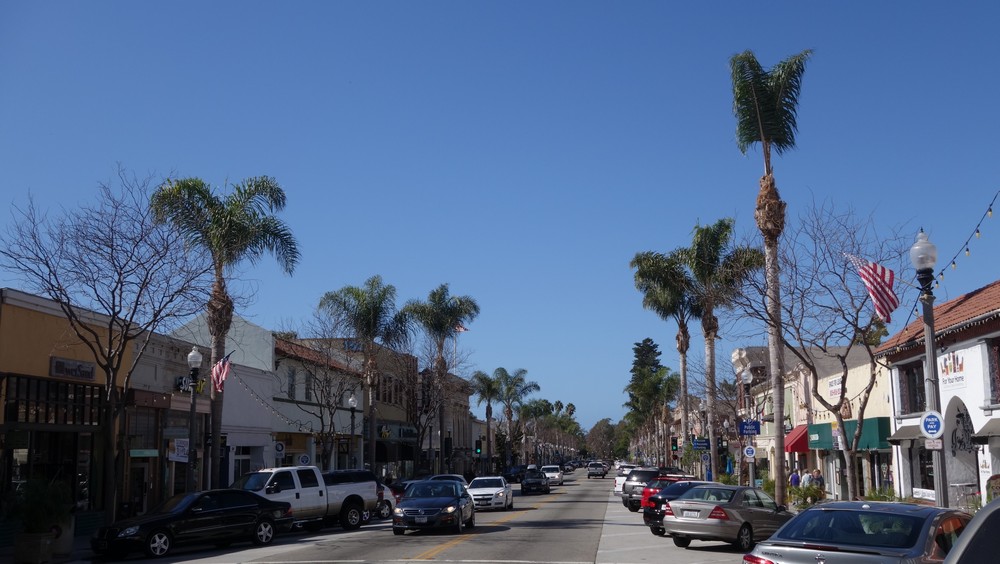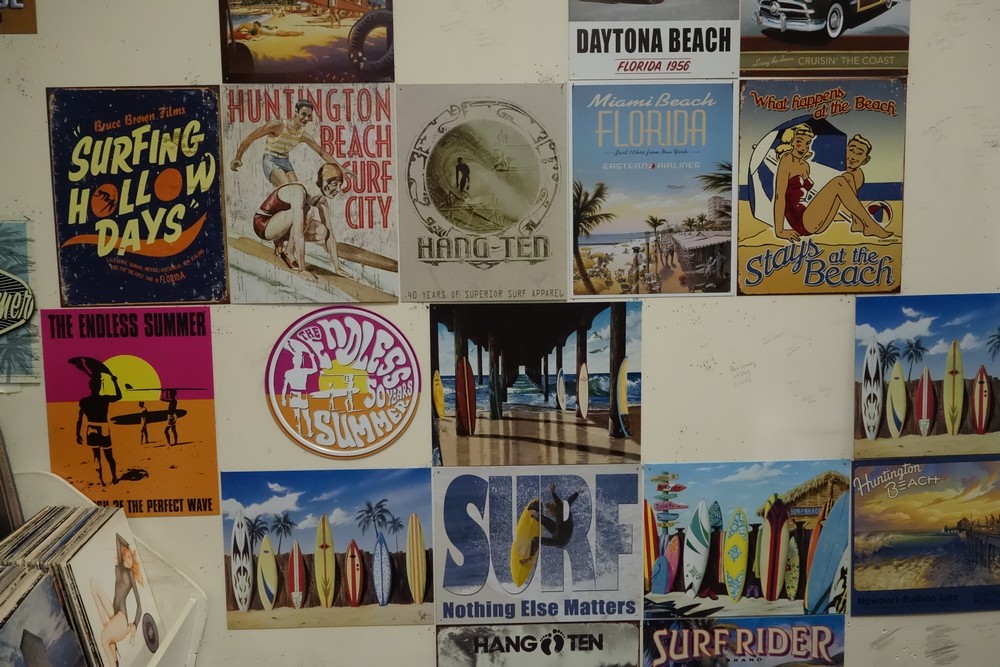 I couldn't resist the temptation of a big burger, so I went into a old fashion dinner to have one, together with a generous glass of coke, even if I don't usually drink it. Next to each table there was a quarter slot and the selection of songs for the jukebox. Before leaving the town, I went into a thrive store to buy a pair of jeans, so I look a little more civil when I get into the big city.
I continued south and the route went straight into the next town. Oxnard is a very spread out city and has a massive navy base and an airport. It seemed like there is a whole town behind the closed gates, hosting military personnel and their families. At the end of all these complexes, there was a "Missile park"! That is a park not with animals and trees, but weapons. There was an F-14 Tomcat, an F-4 Phantom and all their missiles and accessories on display, basically part of the old inventory of the naval base near by. It reminded me of all the scale plastic models I used to make as a kid.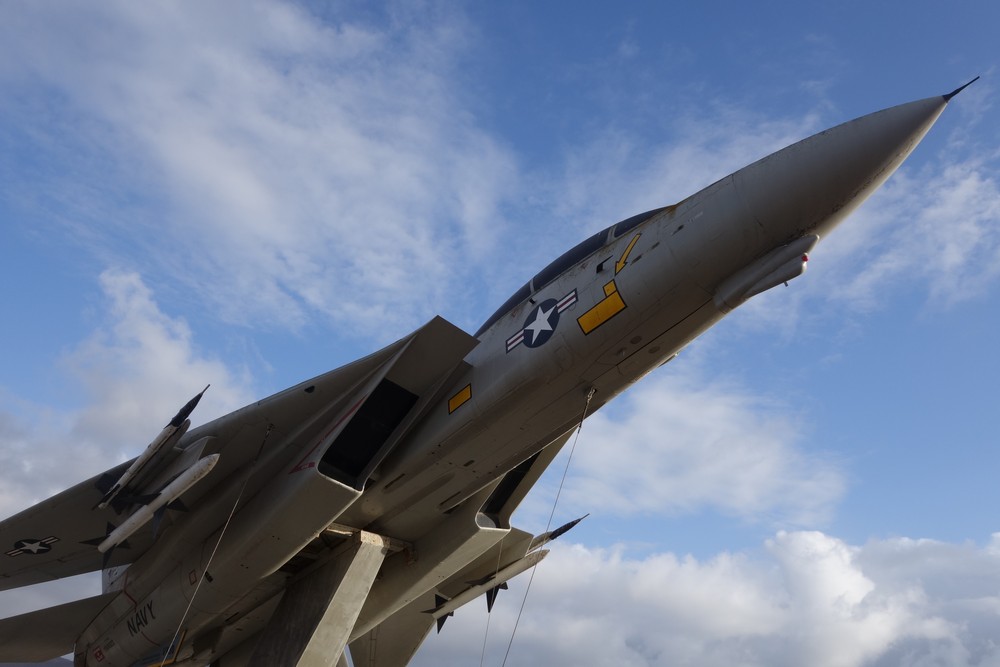 I didn't think that I had a long way to go for the state park, but going around Oxnard took me much longer than I anticipated. Point Mugu was still several kilometers away and I was running out of time. Not much longer after I left the town I joined highway 1 again. A few days ago I thought I got to the end of it, but I was wrong. The route once again took me to the ocean and through some very remote and rugged areas. The mountains on my left were bare of any vegetation. The recent wildfire in June had burned down the whole area. The weather forecast mentioned a possibility for a rainfall and I could see the dark clouds in the horizon. I was wondering if I would make it to the campsite before sunset.
Point Gumu has a few different parks and campgrounds. I went in to the first one, which seemed rather abandoned and without anyone in it. All the vegetation and trees were burnt down. I moved on and a couple of kilometers down the road I saw some RVs on the beach. I stopped and had a chat with a group of campers. The park was in operation, but only for RVs. The guys mentioned that there is a tent campground another two kilometers down the road and they offered me to stay with them if I didn't like the next one. I would have stayed with them right away, if the sandy beach wasn't as exposed to the ocean and the strong winds that were blowing at the time.
I finally made it to the campground which is sheltered within a valley. Luckily most of its trees and vegetation survived the fire, so the landscape wasn't as bare. I quickly dropped my stuff into a spot and run back on the beach to just about catch the sunset. Tonight is my last camping night and I had some wine for the occasion.
After the busy and family packed campsites I've been staying over the past week, I was expecting something similar, if not worst, now that I am so close to the big city. In my surprise the Point Mugu is fairly remote and there was barely anyone else camping. I think other than the old lady host, it was just me and two more cars that stayed here overnight. The night was very dark within the valley and a bit spooky with various animal sounds around me. I think a nice spot for a last night by the nature.