61.4km out of 1364km so far
Embrace the rain George, it's part of the adventure! It seems like the more it rains, the easier it is to deal with it. It rained hard for most of the night, or at least that's what it sounded like in my tent, acting like a drum with every drop. Rain and sun kept playing games with us all day long. It started raining again as we were packing up the tents, just to stop 10 minutes later. While we went to see the dunes, the sun came out, so we thought we should let the tent dry in the sun to dry. But by the time we got back the rain had started again, so that was no use at all. The dunes were spectacular though and someone could spend a whole day there hiking all around the area. Apparently people use sandboards there which sounds like a cool idea, but I am not so sure about the motor vehicles that we also saw in the area.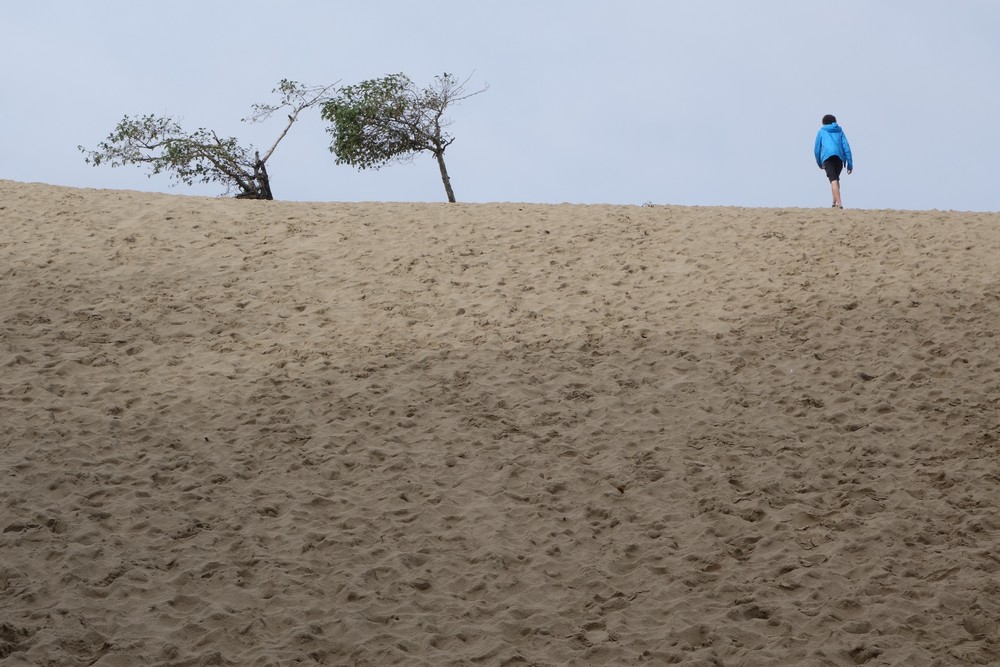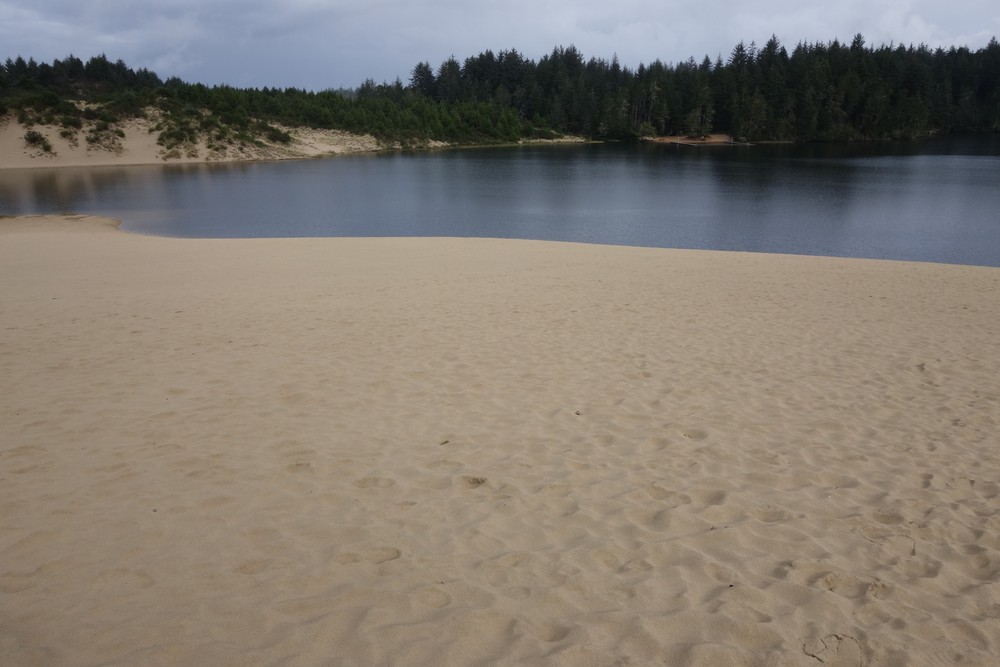 As we continued south, we spotted an interesting viewpoint so we stopped to check it out and have a snack. As we stopped the hot sun came out and this time a big portion of the sky was blue. So we took our gear out again. Until we finished with the snacks and talking to a fellow cyclist, everything dried out as the rain started again. We were so lucky to take advantage of such a short window and we managed to dry everything. On the road the rain hit us really hard, but I was glad that my tent was at least dry.
The rest of the road took us through some forestry hills and a couple of small towns. We stopped at Reedsport for a little break. We had lunch at a Mexican restaurant where they served us an epic sized burrito, enough to please our cycling stomachs. Then a quick coffee and internet stop at the nearby McDonalds.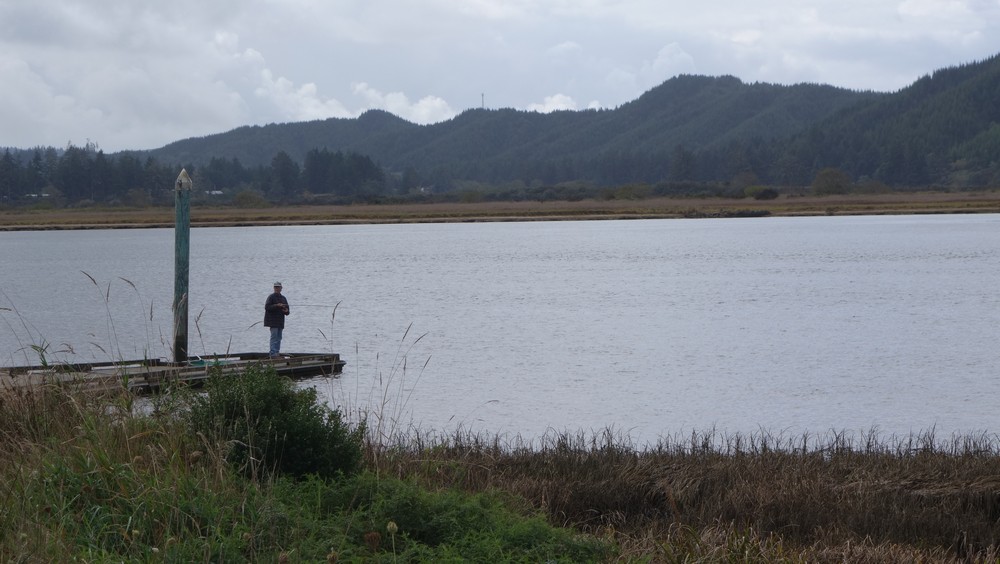 The weather still kept been indecisive. The warm sun would come out for 10 minutes followed by yet another hard rain. Maybe I should have invested to a waterproof cover for my camera, so I could take more photos on the way, in days like these.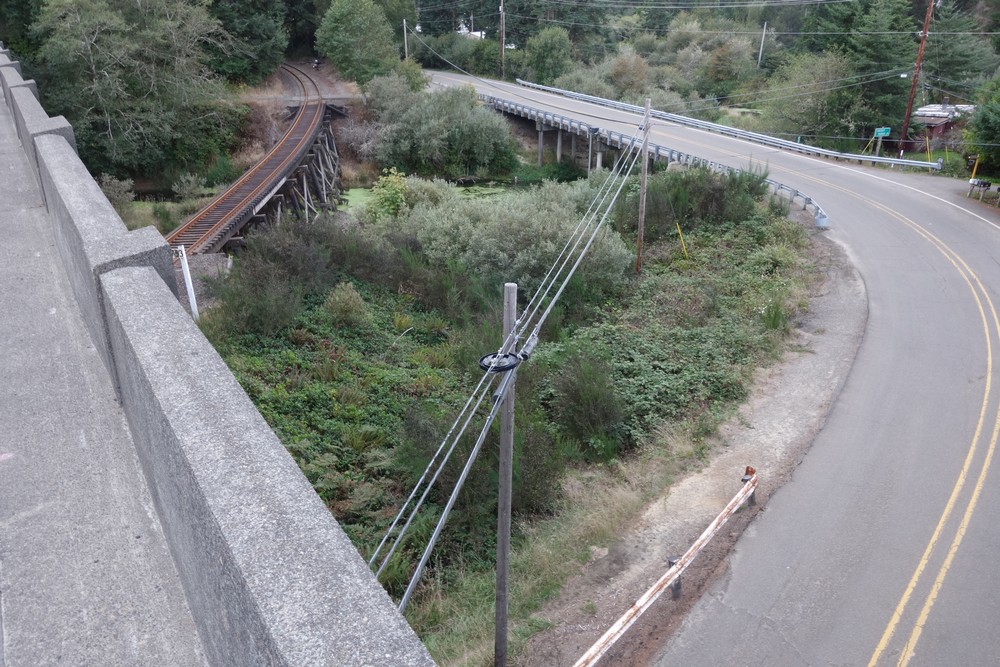 We decided to end the day just before North Bend. There were a few campsite in the area so we were trying to decide which one to use. We stopped at the KOA, which happened to be the first one on the road. After a long conversation with the owners, we got convinced that this would be by far our best option. They charged $6 for bikers and apart from the typical KOA comforts of showers, laundry, wifi and dining area, they let us put the tent within another big tent to protect from the rain. After spending the past couple of days in the open, this fells like a 4 star accommodation!