8.5km – 2737 in total
I woke up and I was excited for a day off in Big Sur. My good mood instantly vanished when I pulled my food off the metal cabinet to make breakfast. Tiny field mice managed to go through the 1.5cm holes and had a little party with my food. Luckily I didn't lose that much. It's just annoying carrying food up these hills, without getting to enjoy it in the end. I think the best place to hide food is my stomach.
I eventually had my breakfast and spent some time on the bike, adjusting a few things. I prepared some lunch for later and headed off for some near by trails. I went up and down a couple of different ones. There is a 12 miles hike that takes you to some natural hot springs. I'll check them out next time.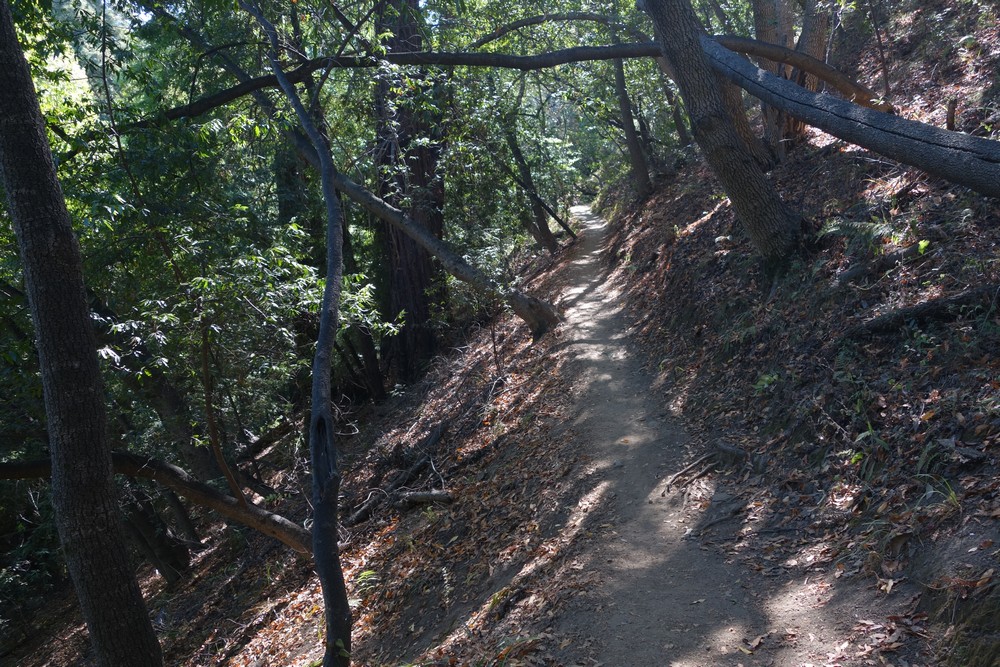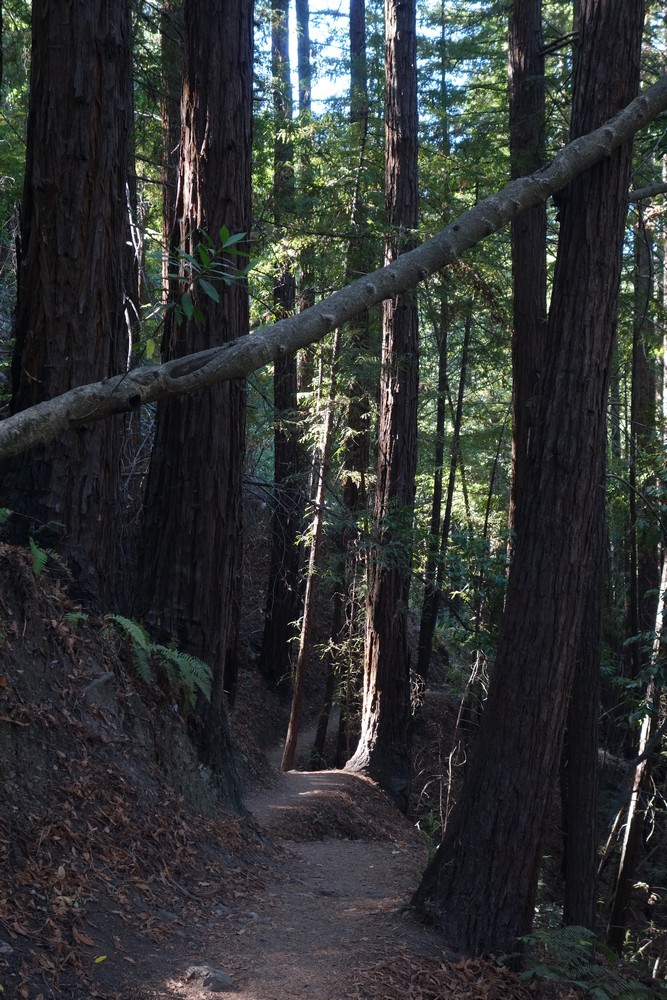 Big Sur and its river within the valley, is an oasis of life between the harsh ocean and the mountains. The view above the forest line gave a better perpective of the area. The sun was very hot.
In the afternoon I went back to the campground, took my laptop to a more remote area by the creek and did some work. I've spent so much time on the bike thinking about various ideas, so it was nice to find time and a such a peaceful place to put them down. I barely saw anyone else and I could hear at least 10 different animals and birds around me, together with the running water. The deers came by again.
Back in the tents for dinner, the 2 cyclists we were last night had become 12. The bikers/hikers area was crammed and noisy. I wasn't much in the mood for socializing, so after dinner I went to bed early.