52.5km out of 1663km so far
Last night has been the worst so far in the trip. When I went to sleep, there was just a light rain together with strong winds. Nothing to worry about as I was well sheltered by the trees around me and I had already been through worst rainfalls. I went to sleep wearing my earplugs, but an hour later I woke up wondering why I could still hear the rain. I took my earplugs out and realize bathtabs of water were landing on my tent. I looked around and no water had penetrated my tent, but instantly realised that there was tons of water under it. The soil was hard-packed and wasn't absorbing the water fast enough. It almost felt like sleeping on a waterbed, as everything within the tent was rocking back and forth each time I was moving around the tent. I open the inside zipper and realized my tent was floating into a nice little lake of water, at least 10cm deep. Both pairs of shoes I had left outside together with my flipflops were fully submerged.
I was trying to comprehend what was happening and started thinking my options.
Plan A, stay in the tent, pretend everything is fine and try to get some sleep. That wasn't much of an option as the rain was going strong, without any signs of stopping, so I had to leave. I put all my stuff into my waterproof panniers, put my already soaked rain gear on and at 0:45am, I abandoned ship.
Plan B, look for an emergency phone, or knock on the host's RV to see if he had an idea about what to do. Both of the hosts looked unimpressed with me waking them up and they didn't have anything to offer. The campsite had no indoor spaces, other than the washrooms and the showers.
Plan C, crash in one of these two rooms. Not ideal at all, but there was simply no other option for me. It was way too late at night and stormy to go out and look for a motel or something. I went in at the showers, put my mat on the thin bench by the wall and squeezed myself into the sleeping bag.
Worst sleep ever. Sometimes I was asking myself what the hell was I doing in there, others I was just laughing about the whole situation. I managed to sleep an hour or two. I couldn't turn the lights off, the bench was just uncomfortable and there were many noises around to keep me awake. I gave up at around 7am when one of the campground's hosts turned up. I packed my stuff and went back to my tent to see the aftermath. The rain had stopped, but it seemed like the storm had hit the campground really hard, as one of the trees was down. The tent was still at its place, but the base was full of mud. I washed as much as I could, loaded everything to my bike and left the campground.
I just wanted to get out of there and get to the first Californian city Crescent, where I knew there is a warmshower place to stay, together with some fellow cyclists. There was no rain when I left, but the head wind was strong. I needed to cover 40-50km to the next city. Despite my effort to dry my shoes using the air-dryer, my shoes were still wet, so I didn't bother putting my overshoes. But of course the rain came up again and at some point I was feeling like I was wearing fish tanks for shoes.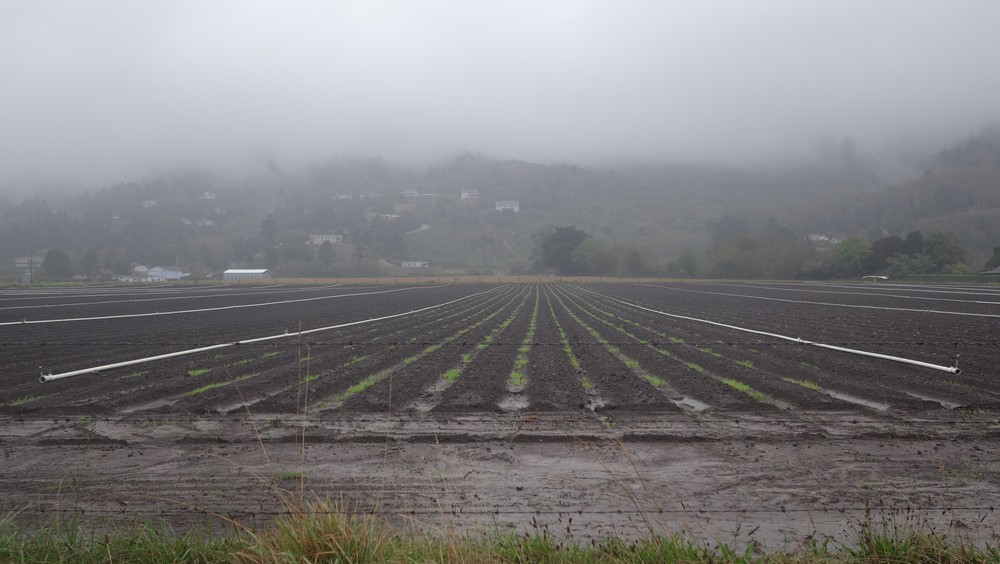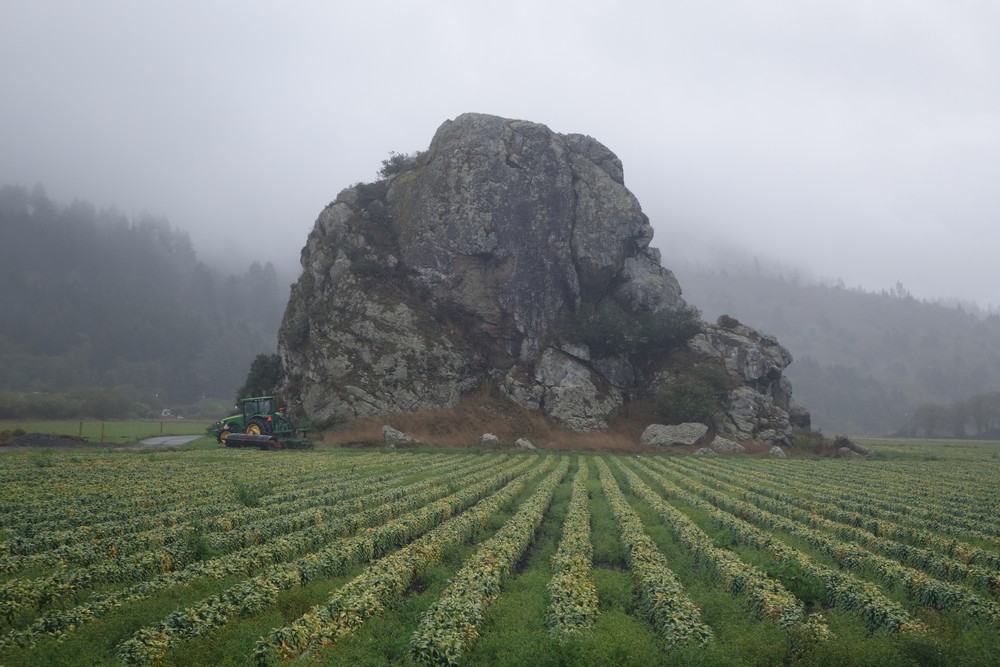 I barely stopped on the way, as I wanted to keep moving to stay warm and get to that place as soon as possible. I have to point out that today I crossed to California, so that's it with Oregon. It's pity the weather has been so bad. Locals say it's not normal for that time of the year, so I guess I was just unlucky to hit 3 storms within the past 3-4 weeks.
Just after noon I got to Crescent City and I managed to locate my host. Warmshowers is basically a website where various people around the world are willing to host cyclists and provide a basic accommodation, usually for free. First time I am using it and it was a real treat. The place I am staying is St Paul's Episcopal Church and today they are hosting about a dozen cyclists in one of the side rooms of the church. I am not religious, but as I entered the room, it almost felt like entering the heavens after been in hell. They welcomed me, they instantly offered coffee, snacks and lunch. I had already met with most of the cyclists before and a few hours later Garry turned up as well. So familiar faces all around. I had my shower, a nap, did some laundry, dried everything out and I was all set. We cooked some dinner at the big kitchen and ate all together. Katey the host came around and offered some home made brownies. My moral has just been restored!