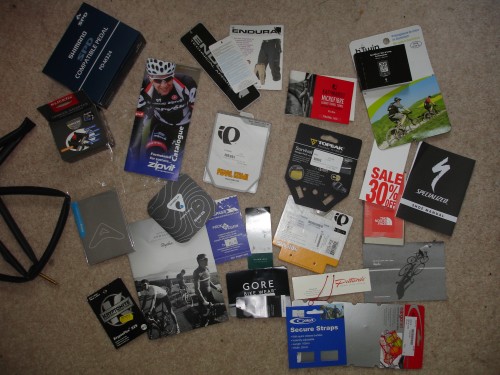 In general I hate shopping, but over the last month I had to research and buy all the stuff I will need for a safe and comfortable ride. Dozens of advice from experienced cyclists, forums, and other touring diaries, as well as numerous visits to shops, begging for discounts.
Today, I finished my to-buy list with all sorts of things. Shoes, pedals, rack, panniers, shorts, raincoats, cloths, tools, spares, maps, insurance and of course a small and lightweight tent that will be my portable home for the next two months.
After all this frenzy of consumerism, the big highlight was of course the stuff I didn't have to buy my self! All my good friends from the company I was working for the past four year, offered me the most appropriate leaving present. Top quality and very stylish cycling cloths that make me feel like a pro cyclist, who climbs the Alps for breakfast! So I'd like to thank everybody that signed my leaving card and contributed to the present, Dean and Ashley who organized it all and finally Rapha.cc who provided and designed all these amazing clothing and they were happy to support me by adding even more stuff towards the gift.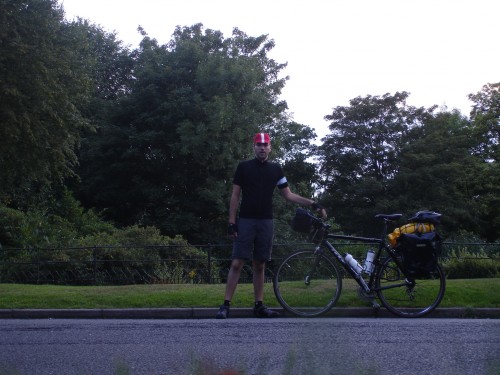 So that's me and the bike fully loaded. I went up the steep hill of Highgate to see how much harder it is to ride. I have to say it was tough, but doable. People say I'll get stronger on the way, so probable by the end of the trip I will look like the Les triplettes de Belleville character.